The location of Porthleven in Cornwall is between Lands End and Lizard Point in the centre of Mounts Bay.
Click on pictures to enlarge: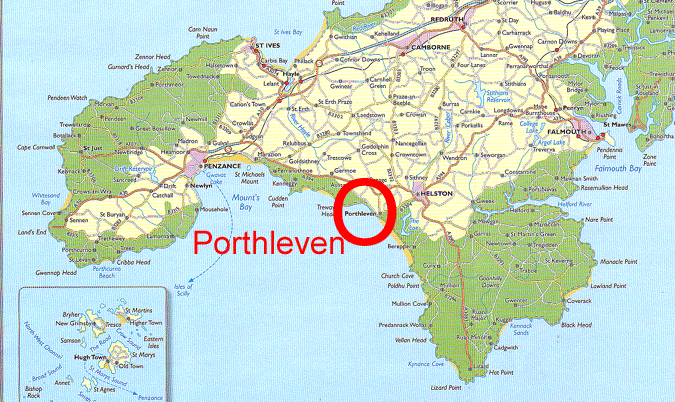 Nearest towns; Helston (3 Miles), Penzance (10 Miles), Camborne (10 Miles), Falmouth (12 Miles) Redruth (13 Miles) Truro (20 Miles). Mileages are approximate.
The Origins Of The Location Of Porthleven In Cornwall
Porthleven was chosen to be the most southerly port on the mainland because of its central location on the coastline of Mounts Bay. There had been many shipwrecks nearby, notably at Loe Bar where ships were driven ashore with loss of many lives. It was decided to construct a safe harbour which faces towards the centre of the bay and the south westerly gales.
Click here to find out more about the history of Porthleven and how it has developed into the place we know and love today.
To plan your visit please go to our internet links for useful information.
Discover Cornwall at its best in Porthleven. A great place to stay or visit on your holiday.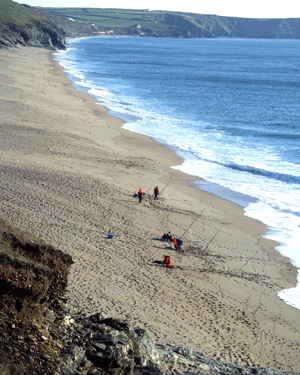 Click here Porthleven to return the home page.

© Neil Smith 4 Methleigh Parc, Porthleven TR13 9LJ
Website Design by Mole10 of Porthleven in Cornwall.